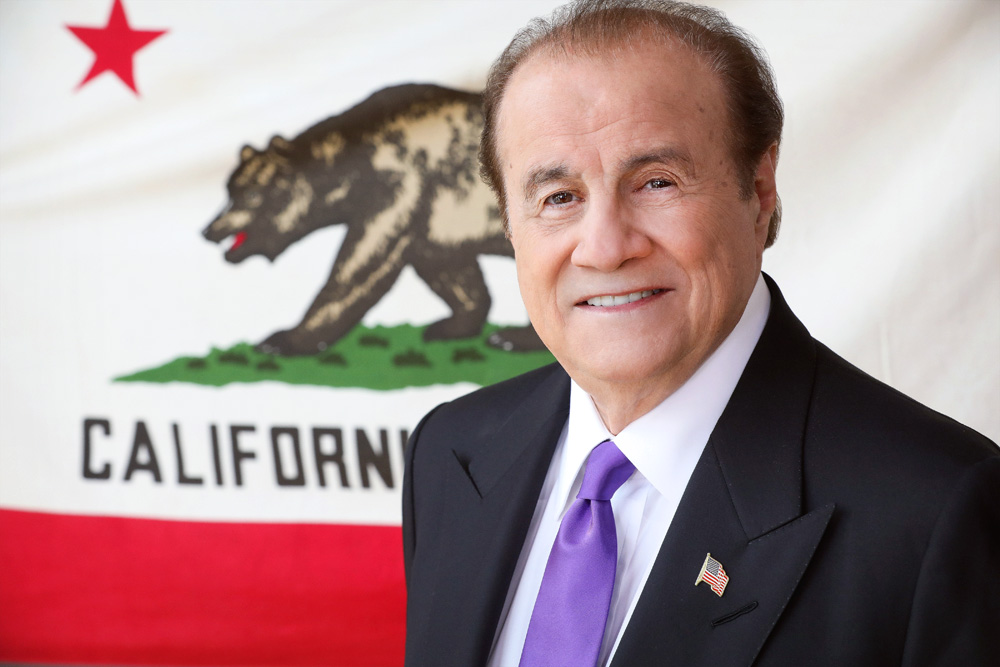 MARCH 13, 2020
ELECTION RESULTS
The California Democratic stronghold is proving to be too powerful for me to make a sizable dent into the Incumbent's secure position, even with my running as an Independent. The Republican is coming in a distant second, and I, a relatively close third. Even though votes are still slowly being counted, and will continue to be so until April 3 when they are finally totaled and certified, I should now advise you that, based on the continuing trend, I probably will not be advancing to the General Election.
I want to thank everyone for their patience and generous support throughout the campaign and assure you we put up a loud and strong fight, notwithstanding the present vote count. What you did made a difference, and building on our moderate, common sense, common civility approach to important issues, we go on to make a difference another day.
Don't give up on California. It will return sooner or later to the paradise it once was. I will continue to steer her toward that better moment.
I will send you the final Election Results when they are totaled and published.
Gratefully yours,
Larry
PRESIDENTIAL PRIMARY RESULTS
MARCH 13, 2020, 4:55PM PDT
UNITED STATES REPRESENTATIVE, 37th District
CANDIDATE % VOTES
KAREN BASS (D) 87.97% 127,883
ERROL WEBBER (R) 7.74% 11,248
LARRY THOMPSON (NPP) 4.29% 6,241
TOTAL VOTES COUNTED 145,372
March 7. 2020
ELECTION RESULTS STILL PENDING
We continue to wait for Election Results to the U.S. Congressional Race for California's 37th District.
As of March 7, with approximately 60% of the votes in, I remain in 3rd place. The incumbent, Karen Bass, has easily secured one of the two positions awarded for the General Election. I now trail Errol Webber by 3,706 votes for the 2nd position. Stay tuned.
Please continue to say a prayer and again, "Thanks to all".
March 5, 2020
ELECTION RESULTS PENDING
As of March 5, 2020, 8:00AM, less than 50% of the projected total Votes have been reported. We wait.
The incumbent, Karen Bass (D), has enough votes already to secure one of the top two positions being awarded to qualify for the General Election. We continue to battle Errol Webber (R) for second place for a position.
We presently are a distant third place, but we remain viable as the first votes counted and reported were made up mostly of Mail in Votes and Absentee Votes, which all historically are those cast by older or military people who tend to be more conservative and Republican. As the voting from Vote Centers and other sources continue to be counted and reported, we cautiously, but pragmatically, project to gain on Webber. The State technically has 30 days from Election Day to count and certify a final report. We anticipate knowing long before that.
See below temporary results

presently being reported,

We will keep you posted.
Say a prayer and again, "Thanks to all".
Presidential Primary Results
UNITED STATES REPRESENTATIVE, 37th District
KAREN BASS (D) 87.07% 80,445
ERROL WEBBER (R) 8.25% 7,625
LARRY THOMPSON (NPP) 4.67% 4,318